General procedure for preparation of molds for making parts can be described in three easy procedural steps:
Cleaning the mold surface
Sealing porosity of the mold surface
Application of mold release agents
In the case of old molds, one has to rejuvenate the mold surface or make the mold surface like new by sanding and applying compounds & polishes depending on the conditions of the mold prior to following the above outlined procedure.
Various types of mold materials are used depending on what types of products are being cast. In general molds are made from:
Aluminum
Stainless Steel
Tempered Glass
Densified Marble
Densified Granite
Urethane, which includes, Elastomer Urethane, Polyisocynate Component A, Hydro Resin Component B, Urethane Foam, Isocynate Component A (Diphenylmethone), Polyol Component B, etc…
Epoxy
Plaster, etc…
FRP
Gel Coat
Some of these mold materials require special attention and preparation. Thus, on the following pages, we provide the necessary information about how to handle various types of molds as well as specific procedures and the materials required to work with each of the mold materials listed above.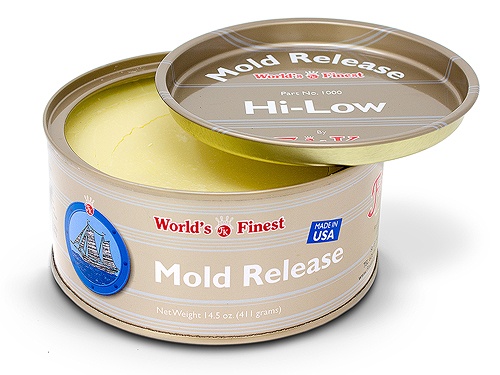 PROCEDURE FOR URETHANE & ELASTOMER RESINS MOLDS
PROCEDURE FOR RESIN TRANSFER MOLDS (RTM) USED WITH DENSIFIED MARBLE & DENSIFIED GRANITE
PREVENTIVE MOLD MAINTENANCE PROCEDURES
PROCEDURE FOR REJUVENATING OLDER MOLDS
MOLD PREPARATION USING # 135T: SEMI-PERMANENT POLYMER RELEASE AGENT
MOLD PREPARATION USING # 1000P: HI-LOW PASTE WAX
PROCEDURE FOR STORING MOLDS
PROCEDURE FOR GLASS & STAINLESS STEEL MOLDS
PROCEDURE FOR BUFFING & POLISHING OF MOLD
FK PRODUCTS WITH ANTI-STAT PROPERTIES